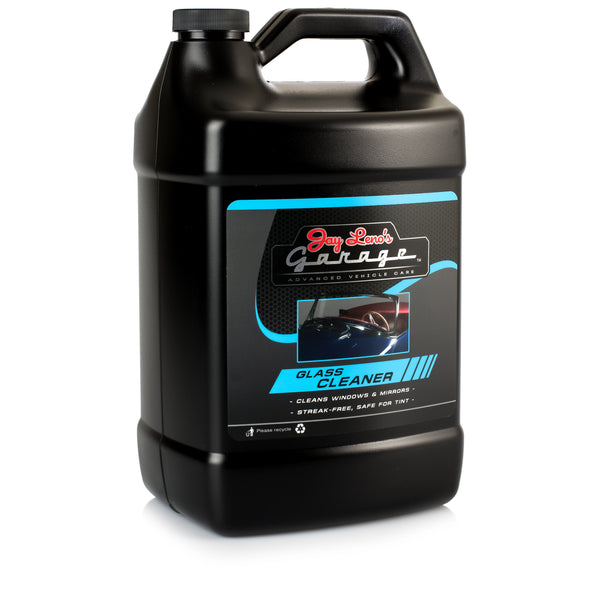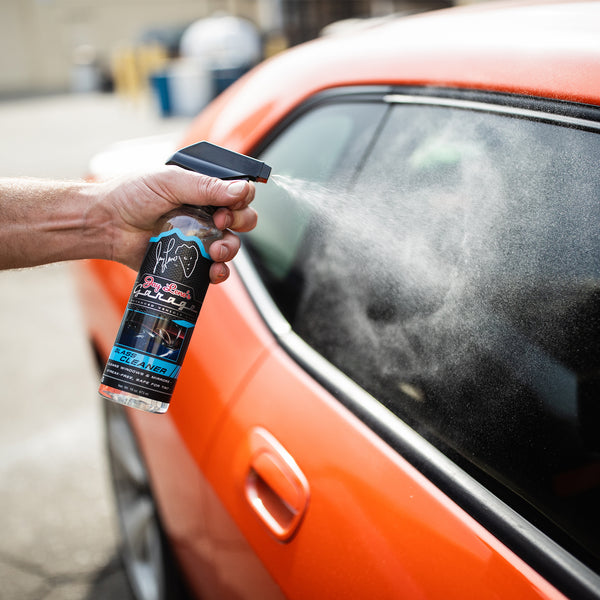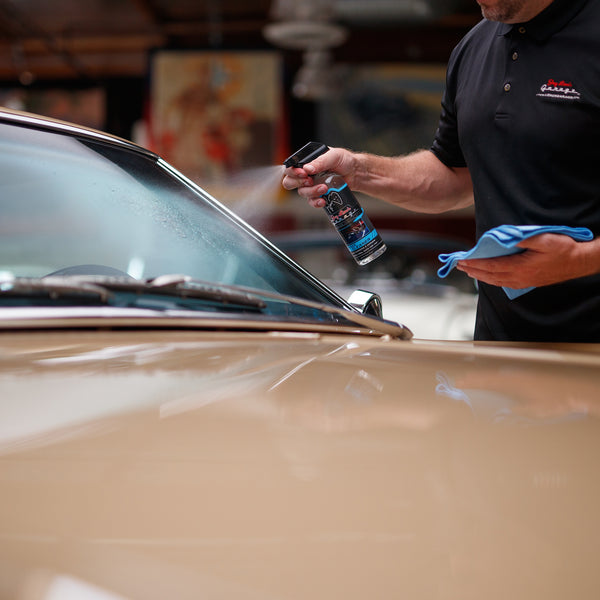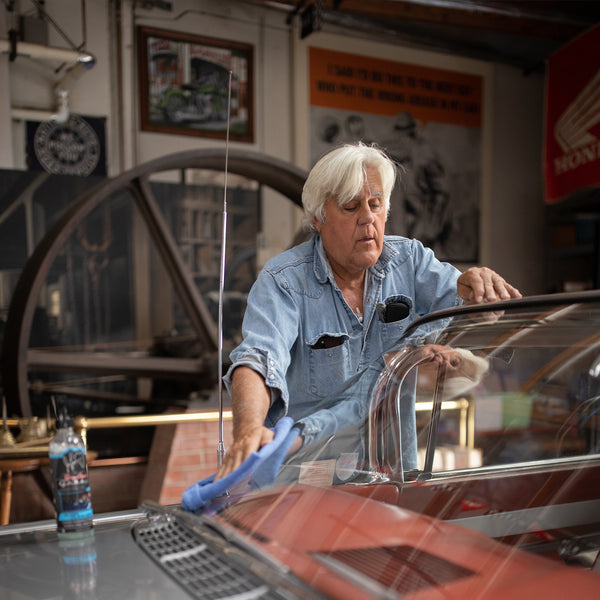 Streak-free glass can be tough to achieve, but it doesn't have to be! Glass Cleaner from Leno's Garage is an essential tool for every auto detailing arsenal.
Removes dirt, dust & grime with ease
Contains no streak-causing dyes
The ammonia-free formula is safe for use on tinted windows
Great for detailing out on the driveway, or inside the home too!
Helps with safe driving by improving visibility
PRODUCT DETAILS
Jay's Glass Cleaner provides a powerful cleaning formula that is gentle enough for use on sensitive surfaces like tinted glass and even navigation & LCD screens. Achieve a streak-free finish every time! Gone are the days of struggling with cheap, watered-down glass cleaners.

And whether you prefer using newspaper, paper towels, or a microfiber towel, the best way to ensure a streak-free finish is to use a clean, dedicated towel specific for cleaning your glass.

Clean, dry microfiber towels dedicated to glass cleaning will go miles in helping to achieve a streak-free finish when cleaning glass. We suggest having at lease two to work with when cleaning your car or truck's glass surface.

1. Mist the glass surface with Glass Cleaner. Dirtier surfaces may require more product to be used.

2. With your first towel, wipe away any dirt & grime.

3. With your second, dry towel, buff the glass to a streak-free finish.

If working on interior glass, it may be easier to mist your towel with Glass Cleaner first. This can help avoid getting the solution on parts where it isn't intended.

California Ingredient Disclosure - Cleaning Products Right to Know Act 2017 (CA-RTK)



 

Name of Substance
CAS No
Functionality
Authoritative Lists
water
7732-18-5
carrier fluid / dissolver
Propan-2-ol
67-63-0
alcohols
OEHHA RELs
proprietary surfactant blend
not available
surfactant
alpha Terpineol
98-55-5
118-60-5
fragrance
lime terpenes
68917-71-5
90063-52-8
fragrance
linalool
78-70-6
fragrance
EU Fragrance Allergens
benzyl benzoate
120-51-4
fragrance
EU Fragrance Allergens


Safety Data Sheet (SDS) can be downloaded from our website. Note that OSHA's Hazard Communication Standard has different disclosure than CA-RTK. Therefore, the information contained in Section 3 of the SDS may not exactly match the information in this disclosure.




---
---