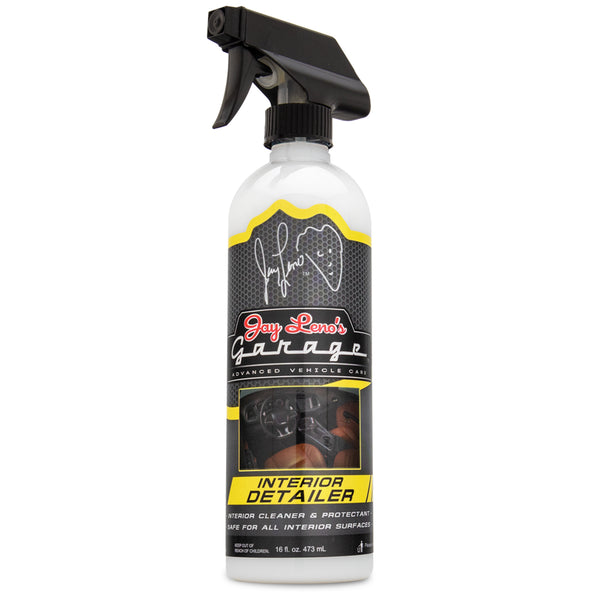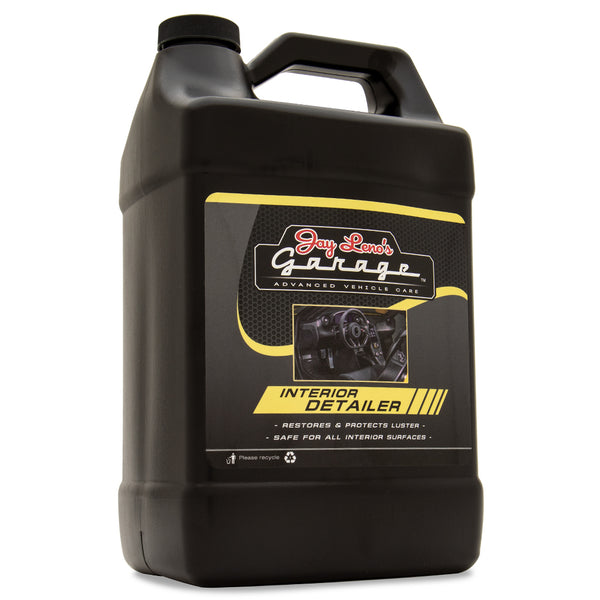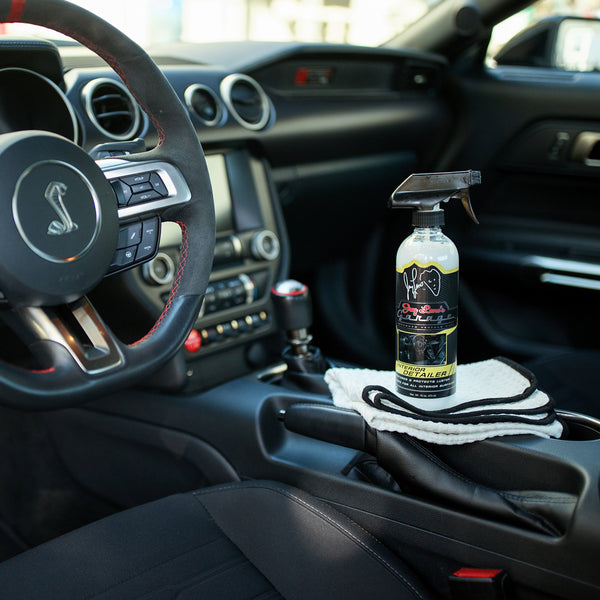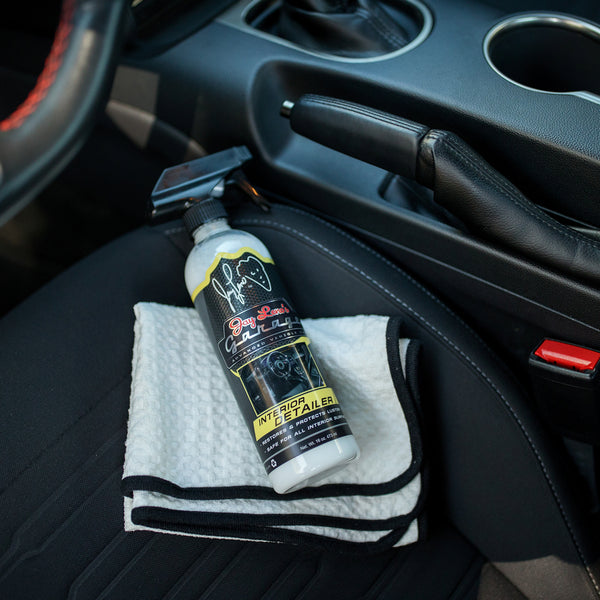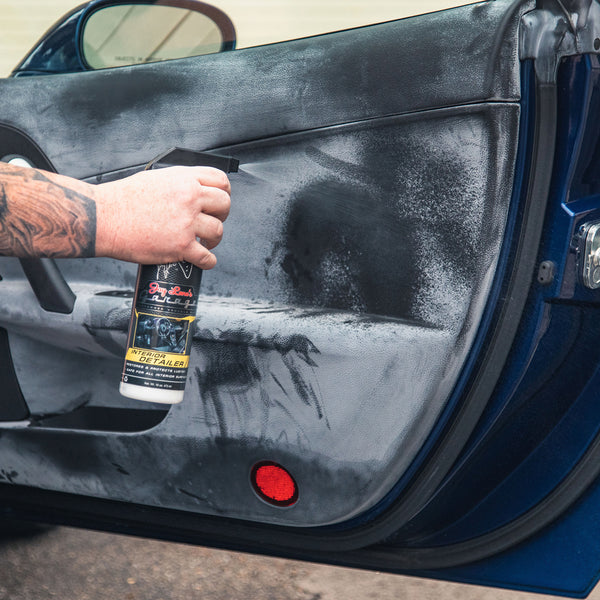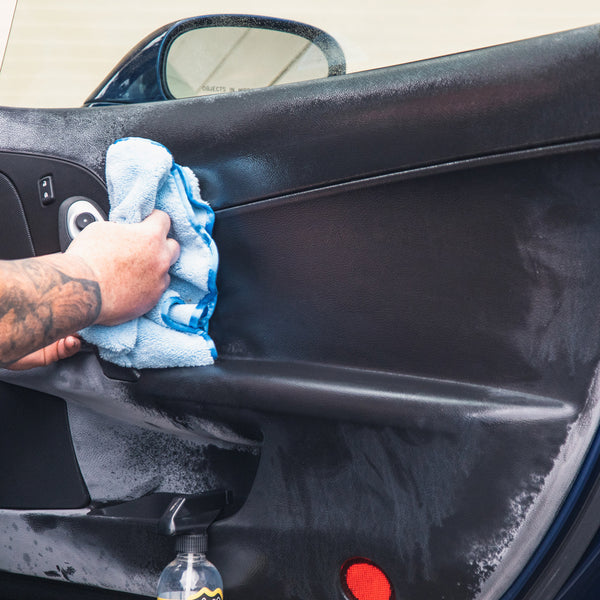 Clean, restore & protect your vehicle's interior surfaces with one easy to use spray!
Clean & protect sensitive interior surfaces with one easy step

Safe for use on ALL interior surfaces

Leaves behind a like-new, non-greasy finish

Blended with UV Inhibitors to guard against the harmful effects of the sun

High tech anti-static formula helps to repel dust build up
PRODUCT DETAILS

Jay's Interior Detailer is a gentle cleansing formula specifically designed for truck & car interior cleaning. Great for cleaning leather, vinyl, plastic & even sensitive LCD or navigation screens. Blended with special UV inhibitors, our Interior Detailer helps to guard against the harmful effects of the sun. Leaves behind a factory-fresh, non-greasy finish that repels dust for weeks to come!



The ideal spray for cleaning various interior surfaces including leather, vinyl, & plastic. Safe for use on LCD & navigation screens.

1. Spray Interior Detailer onto a clean microfiber towel.

2. Wipe desired area to be cleaned.

3. Flip towel over to a dry side and wipe away any excess. Buff to a natural finish.




California Ingredient Disclosure - Cleaning Products Right to Know Act 2017 (CA-RTK)



Name of Substance
CAS No
Functionality
water
7732-18-5
carrier fluid / dissolver
polydimethylsiloxane
63148-62-9
shine agent
silicone emulsion
not available
shine agent
tetrasodium N,N-bis(carboxylatomethyl)-Lglutamate
51981-21-6
chelate / sequestrant
hydroxypropylheptamethyltrisiloxane,ethoxylated,
hydroxy-terminated
67674-67-3
surfactant


Safety Data Sheet (SDS) can be downloaded from our website. Note that OSHA's Hazard Communication Standard has different disclosure than CA-RTK. Therefore, the information contained in Section 3 of the SDS may not exactly match the information in this disclosure.




---
---