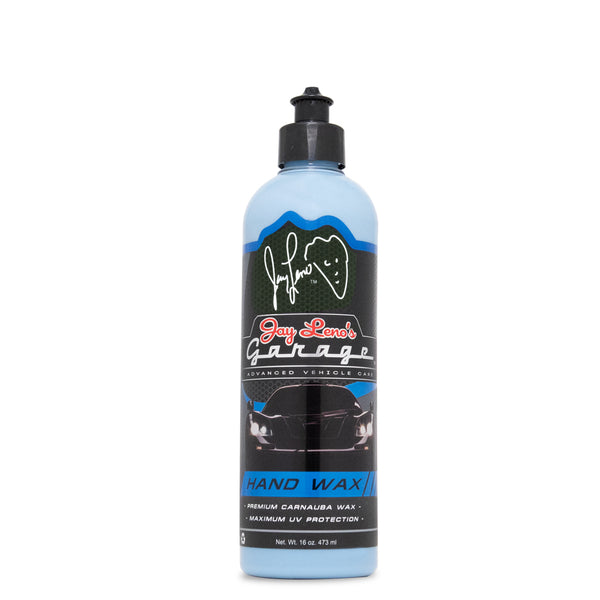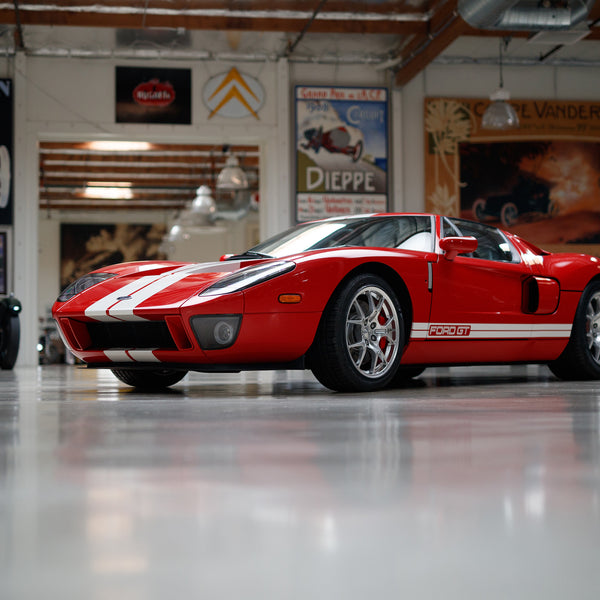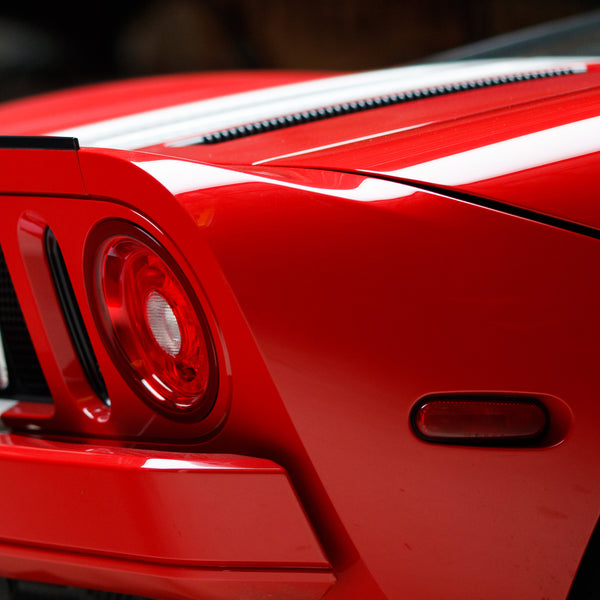 It's hard to duplicate the depth & warmth provided by 100% natural, Brazilian carnauba wax. Hand Wax from Leno's Garage is an easy-to-use car wax that effortlessly melts into your vehicle's finish providing weeks of durable paint protection.
The dreaded wax on, wax off routine made easy
100% natural carnauba wax-based protection
Glides on easy, wipes away even easier!
Enhances depth, color & clarity
Provides a sacrificial barrier to guard against harsh environmental elements
PRODUCT DETAILS
Waxing your car's finish doesn't have to be a long, tedious, boring process. Jay's Hand Wax goes on easy, hazes quickly, and the best of all – it wipes off even easier! Using a specific blend of high-grade carnauba wax along with synthetic polymers, we've developed the best car wax you've ever used. Plus, the dreaded white residue on plastic & rubber often associated with wax is now a thing of the past!

Designed to be easily applied by hand, this liquid wax can also be applied with a machine buffer. Excellent spread-ability means that a typical application requires a minimal amount of product. Stack multiple thin layers for the best performance.

Protect your precious vehicle with all natural Brazilian carnauba wax!

1. Shake well, some separation is natural. Work in a shaded area and make sure surface is cool to the touch.

2. If applying by hand squeeze a couple dime-sized dollops of Hand Wax onto a clean foam applicator pad. If applying by machine, choose a soft foam finishing pad and do not exceed a low to medium speed.

3. Spread a thin, even coat over the surface. Allow a 5 - 10 minutes for the wax to solidify and haze over.

4. With a clean, soft microfiber towel, buff away hazed wax to reveal a beautiful, lustrous shine.

You can stack multiple coats of wax to achieve enhanced durability and protection times.

California Ingredient Disclosure - Cleaning Products Right to Know Act 2017 (CA-RTK)



Name of Substance
CAS No
Functionality
Authoritative Lists
water
7732-18-5
carrier fluid / dissolver
Naphtha (petroleum), hydrotreated heavy
64742-48-9
solvents
Canada PBiTs
EC Annex VI CMRs - Cat. 1B
China Clay, calcined
66402-68-4
abrasive
polydimethylsiloxane
63148-62-9
shine agent
octamethylcyclotetrasiloxane
556-67-2
solvents
Canada PBiTs
CECBP - Priority Chemicals
EC PBTs
N,N-bis(2-Hydroxyethyl)oleamide
93-83-4
surfactant
decamethylcyclopentasiloxane
541-02-6
solvents
Canada PBiTs
CECBP - Priority Chemicals
EC PBTs
organically modified hectorite
confidential
viscosity modifier
Terpenes & Terpenoids, grapefruit oil
68917-32-8
fragrance
methyl alkyl (C25-54, branched and linear)
siloxane
189378-12-9
shine agent
1-alkenes, C24-54 (branched and linear)
131459-42-2
solvents
propan-2-ol
67-63-0
alcohols
OEHHA RELs


Safety Data Sheet (SDS) can be downloaded from our website. Note that OSHA's Hazard Communication Standard has different disclosure than CA-RTK. Therefore, the information contained in Section 3 of the SDS may not exactly match the information in this disclosure.




---