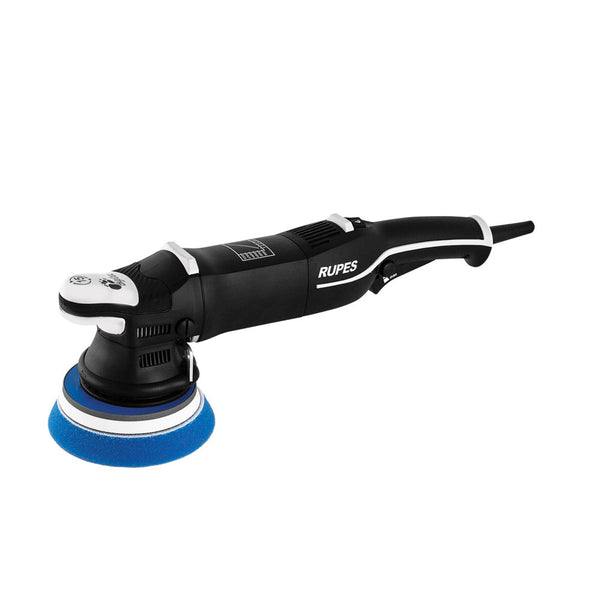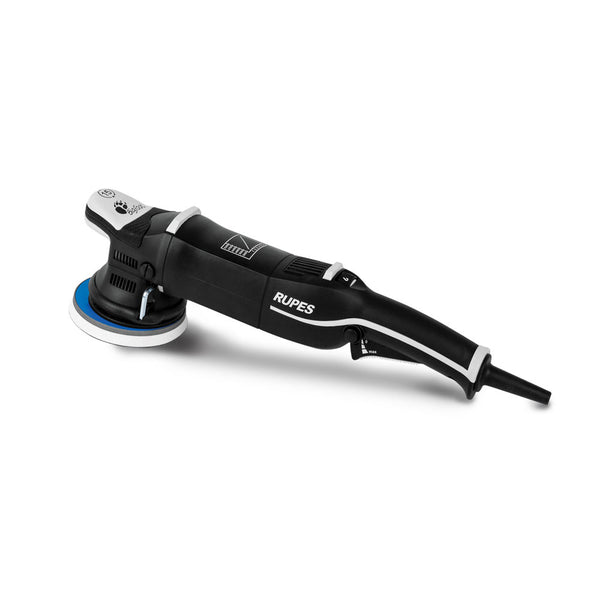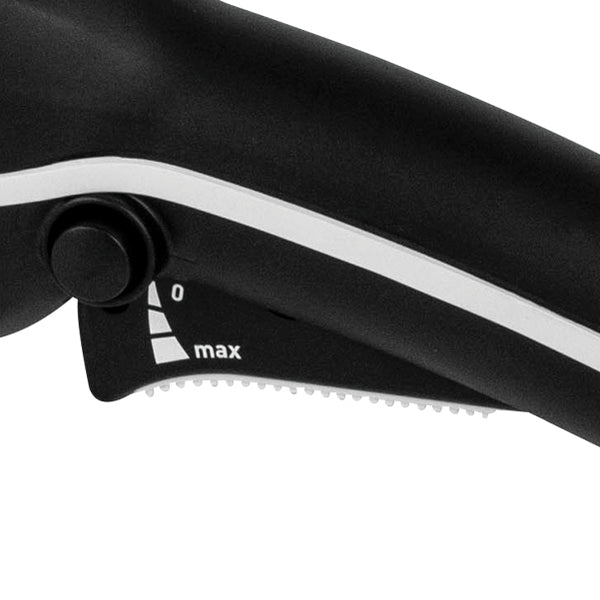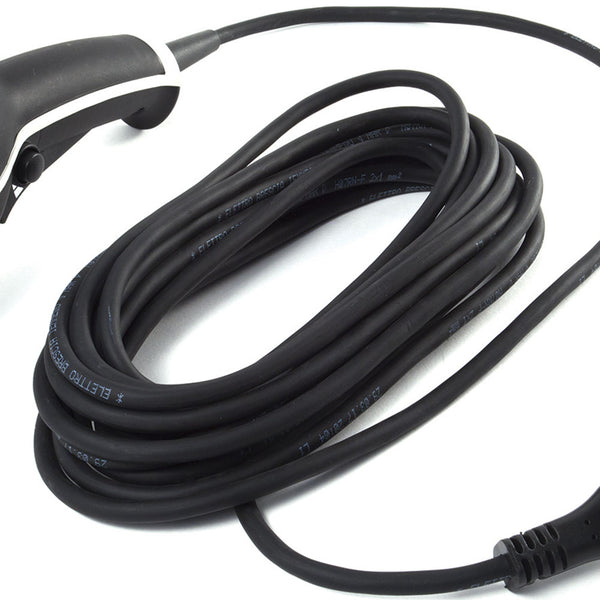 Rupes LHR15MK3 15mm Random Orbital Polisher
Bring your paint back to a perfect showroom finish with the all-new Rupes LHR 15 Mark III. The ergonomic design & balanced rotating assembly allow for precise paint correction with complete comfort.
Improved ergonomics

Electronic speed control dial
5" backing plate
30' electrical cord
Progressive trigger
PRODUCT DETAILS
Built to handle any detailing situation, the new LHR 15 Mark III is the new frontier of surface & paint correction. The ergonomic design allows for precise paint correction with complete comfort even in curved surfaces and difficult to reach areas. The LHR 15 operates at a higher RPM range when compared to the LHR 21. This increased speed provides equivalent correction capabilities while using a smaller diameter pad which can be beneficial in curved panels, or hard to reach areas.

Use the Rupes LHR 15 Mark III to:

- Restore that showroom shine to your paint
- Correct stubborn paint imperfections
- Achieve professional level results
- Minimize risk of burn through
- Use it to easily apply wax, sealant or glaze

The Next Step in Paint Correction!

Features a versatile 15 mm throw, a powerful 500W motor, and a wide 3,000 - 5,200 RPM power range. Make quick work of correcting scratches, swirls, & other paint imperfections.

Improved Ergonomics

The rubberized front grip of the Mark III offers exceptional comfort while providing a non-slip control surface. The rear handle also integrates rubberized surfaces for an improved grip. Two strategically placed, non-marking tool rests provide stability when the tool is not in use.

Progressive Trigger

Adding an additional layer of control is the new progressive trigger. Acting as a throttle to control speeds within the dial range, the progressive trigger allows the operator to make subtle adjustments for precise control without interruption of the process or need to reposition the grip to access the speed dial.


These are general use instructions intended to provide a high level overview of tool operation. Actual process may vary based on prevailing circumstances.

1. Use pad & correcting fluid combinations designed to achieve desired results. Heavy paint correction will typically require an aggressive compound & a cutting pad, where finishing work will require a less-aggressive polish and softer, finishing pad.
2. With the desired pad & compound/polishing fluid chosen, apply 4 - 5 drops of compound/polish to the pad.
3. Working in 2' x 2' square sections, dab the pad & product to distribute evenly.
4. Turn machine on to its lowest speed setting to spread product.
5. Working incrementally, increase speed and pressure as required. Pay attention to pad rotation & surrounding areas.
6. Make 2 - 3 deliberate passes paying close attention to how much time the machine is rotating in a specific area. Avoid spending too much time in one area as it can cause undesired heat build up or even burn through.
7. Stop to clean residue from pads frequently. Use this time to examine results. Continue to refine the surface until desired results are achieved.
8. Wipe away polishing residue with a clean microfiber towel.

Disclaimer:

There are many factors beyond the control of Leno's Garage that are uniquely within the user's specific knowledge & control. It is the user's responsibility for evaluating the Leno's Garage product and determining whether it is a suitable fit for their particular application. Leno's Garage will not be liable for any indirect, special or consequential damage related to the use of this product.

Technical Data

Backing Plate
5 in.
Orbit
15 - 19 mm
Power
500W
RPM
3000 - 5200
Weight
5.75 lbs.
Speed Control
Variable
Backing Plate Thread
M8-F
Electrical Cord
30 ft.



---
---