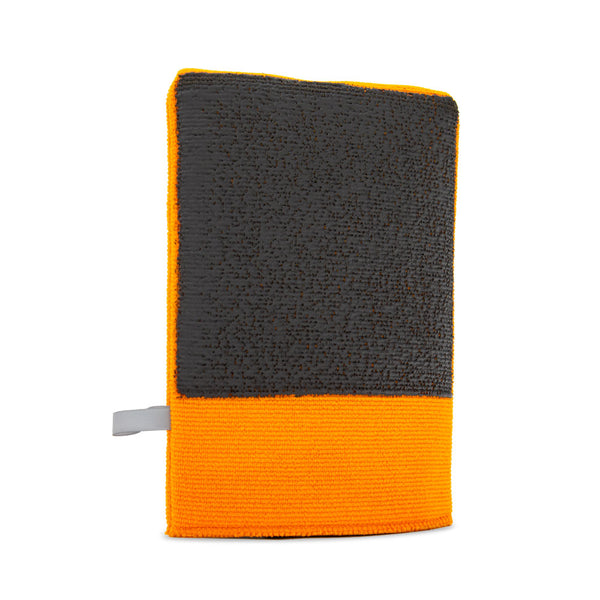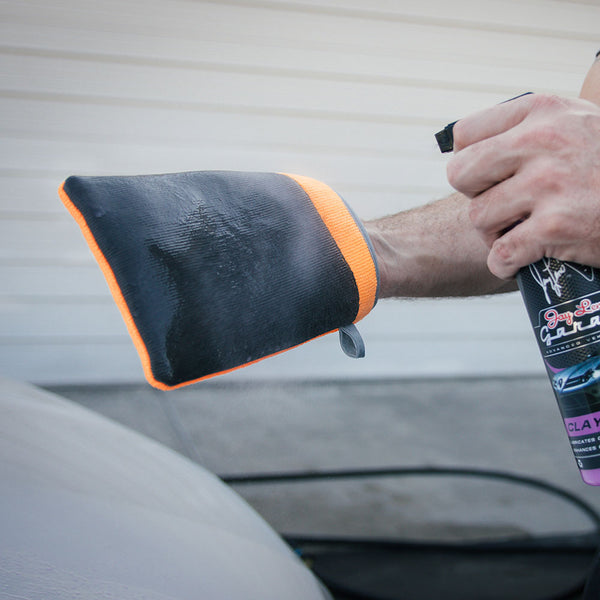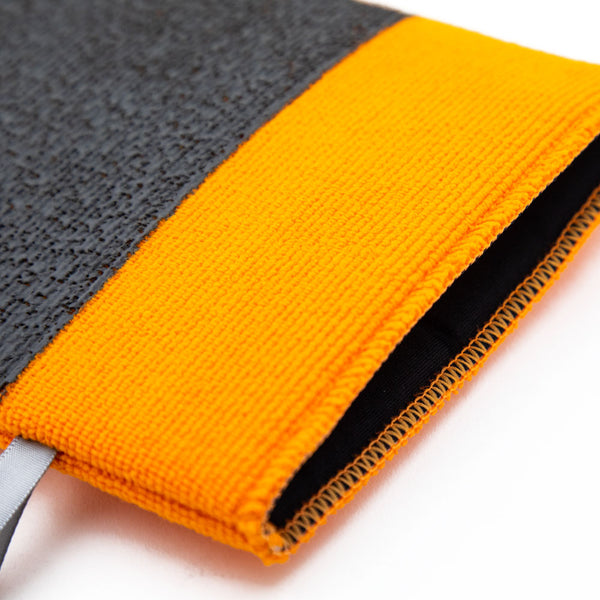 Jay's Synthetic Clay Mitt is the effortless way to remove bonded contamination and bring back that smooth, glass-like finish to your painted surfaces.
Quickly remove bonded contamination
Easy to clean, just rinse with water. No kneading necessary
Medium-grade clay material
Re-usable up to 40 washes
Use with clay lubricant, detail spray or soapy water
PRODUCT DETAILS
In the past claying a vehicle has been a labor intensive process. Trying to scrub large areas with a small pad of clay is time consuming. Jay's Synthetic Clay Mitt picks up contaminants just like a traditional clay bar, but covers an area 3-5 times larger with every swipe. The best part you ask? It rinses clean with fresh water. That means that if you accidentally drop it, just rinse it clean and keep working. You can't say the same for traditional clay bars!

Want to see how a clay mitt stacks up against a traditional clay bar? Read more here!

Achieve professional results with our advanced polymer clay technology. The medium-grade clay material is ideal for removing bonded contamination like brake dust, rail dust, paint overspray, water spots and environmental fall out.

 

For use on clean, cool surfaces out of direct sunlight. Test on an inconspicuous area to ensure desired results.

Jay's Synthetic Clay Mitt has a protective coating applied to keep the claying material preserved during storage & transport. This coating needs to be removed prior to the first use. Moisten the claying material with soapy water, or desired claying lubricant, then rub on a section of window glass for 30 - 60 seconds. You should see a milky residue coming from the surface, this is the coating rinsing away. The mitt is ready for use with the clay material is soft & slightly tacky.

1. Ensure the surface has been thoroughly washed, rinsed & dried.

2. Always use sufficient lubrication when claying. We recommend a clay specific lubricant, but detailing spray or soapy water are a good alternative.

3. Work small areas at a time. Saturate the surface and the mitt with your lubricant. Lightly glide the clay mitt across the surface in a cross-hatch pattern.

4. Continuously check the claying surface for grit & particle build up. Rinse frequently as needed.

5. Repeat on all panels of the vehicle until completed.

Note: Use only as directed. Conditions will vary. Polishing or surface correction may be required after surface contaminants are removed. Remove tar and/or grease before use. The mitt is not solvent resistant.
---
---