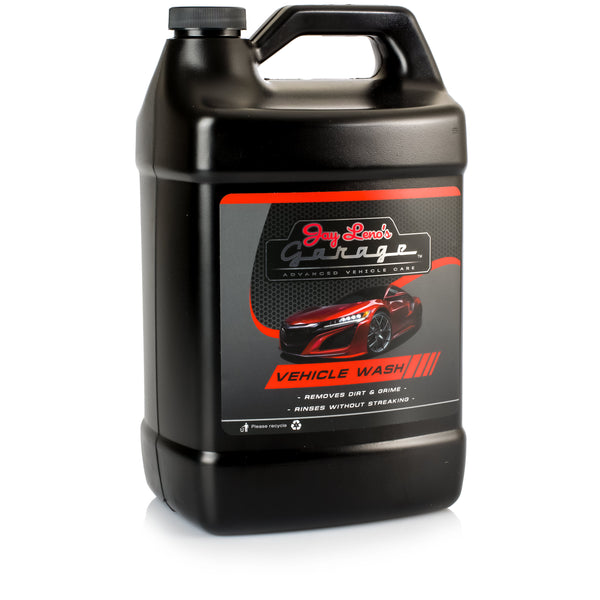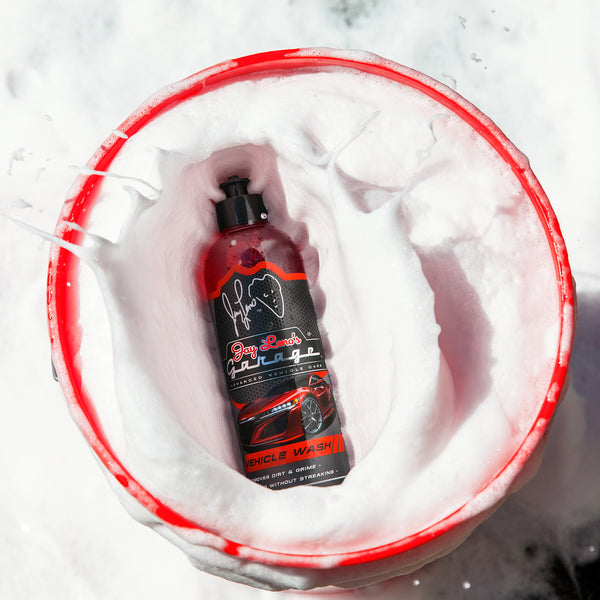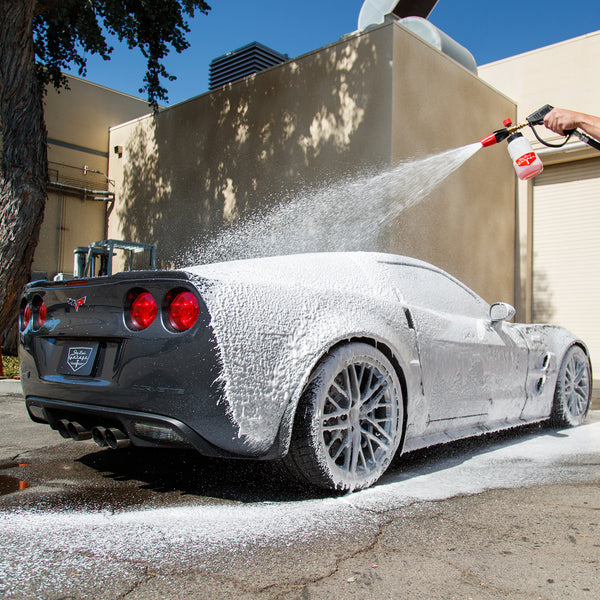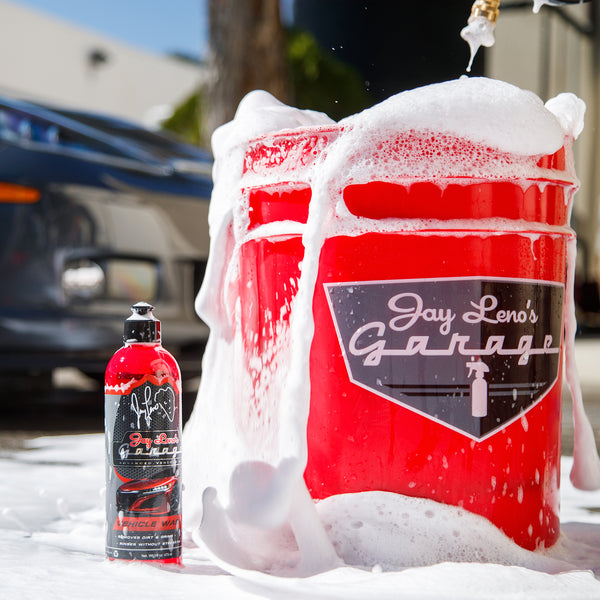 Jay's Vehicle Wash stands out with its super-concentrated, PH-neutral formula, ensuring a safe and effective clean for all vehicle surfaces.
Thick, foaming lather helps to lift dirt & grime away from your paint
Formulated with free-rinsing surfactants which allow this wash soap to be used in direct sunlight
The PH-neutral formula is gentle on surfaces, leaving previous wax, sealant, or coating applications intact
Ultra-slick lubrication helps prevent surface scratches while washing
Optimized for use with foam guns, pressure washers and foam cannons
PRODUCT DETAILS
Jay's Vehicle Wash is our go-to car wash shampoo when detailing the cars in the Garage. The thick foaming lather works tirelessly to lift dirt and grime, minimizing the risk of scratches and leaving your paint in pristine condition. With its ultra-slick lubrication, our car wash soap provides an additional layer of precaution during the wash process. Plus, it's perfectly formulated to rinse clean, leaving no residue behind and maintaining the integrity of your previous wax or sealant applications.

Enjoy the versatility of our car wash shampoos, optimized for use with foam guns and cannons, and rest assured knowing it performs flawlessly even in direct sunlight, preventing any water spots. Trusted by the experts at Jay Leno's Garage, Jay's Vehicle Wash is the go-to choice for achieving professional-grade results, ensuring your vehicle not only gets cleaned but is cared for with every wash.

Great for use with a traditional hose & bucket, with a foam gun, or even a pressure washer & foam cannon setup. If using a traditional hose & bucket, we suggest using the two-bucket car wash method.

Directions for use with 5 gallon bucket:

1. Add 2-4 ounces of soap to an empty bucket. Spray a pressurized blast of water to fill the bucket and produce loads of luxurious suds.
2. Wash car or truck with your normal wash routine.

Directions for use with a foam gun or foam cannon setup:

1. Fill the water/soap reservoir with clean water until almost full. Note if there are any fill lines printed on the bottle.
2. Add 2-4 ounces of soap to the water/soap reservoir.
3. Attach to foam gun/cannon and use per manufacturer's instructions.

California Ingredient Disclosure - Cleaning Products Right to Know Act 2017 (CA-RTK)



Name of Substance
CAS No
Functionality
Authoritative Lists
water
7732-18-5
carrier fluid / dissolver
(2-hydroxyethyl)ammonium mercaptoacetate
126-97-6
metal cleaner
2-(2-butoxyethoxy)ethanol
co-solvent
CA TACs
poly(oxy-1,2-ethanediyl), .alpha.-undecyl-
.omega.-hydroxy-, branched and linear)
127036-24-2
surfactant
cocoalkylmethyl polyoxyethylene ammonium
chloride
61791-10-4
surfactant
sodium gluconate
527-07-1
chelate / sequestrant
xanthan gum
11138-66-2
viscosity modifier
benzyl benzoate
120-51-4
fragrance
EU Fragrance Allergens


Safety Data Sheet (SDS) can be downloaded from our website. Note that OSHA's Hazard Communication Standard has different disclosure than CA-RTK. Therefore, the information contained in Section 3 of the SDS may not exactly match the information in this disclosure.




---
---